Efficient Utilization of PVC Card Printing Machines in Educational Field
November 11,2021
An average school may have hundreds of students. Whereas a large school might have student numbers in thousands. Managing such a large number of students in the school is under a high level of complexity. The student administration has a difficult time collecting and organizing information on each student and the staff members. Fortunately, there is a more contemporary and efficient approach to accomplish this. I.e., ID cards printed using PVC card printing machines. In this post, I will discuss the efficient utilization of PVC card printing machines in the education field.
The widely use of PVC card printing machines when schools join in digital construction
PVC ID cards have been in the spotlight for quite some time. PVC stands for Polyvinyl Chloride, a tough plastic polymer that is utilized to create long-lasting ID cards. PVC cards are utilized in a variety of settings, including banks, multinational corporations, and schools. However, in this post, we will only discuss PVC in the context of schools. I've already highlighted the need for PVC in the educational area. The million-dollar question, nevertheless, is whether or not schools should invest in PVC card printing machines. The answer is a resounding YES. Using a third-party printing facility to print thousands of cards is both cumbersome and expensive.

Why the education field needs a PVC card printing machine?
A PVC card printing machine in a school is needed for the following two reasons.
Electronic management requirement
The PVC card provides each individual with an identification. Having a PVC card printing machine for ID card printing makes it easier to link each individual to a card number. As a result, only those with an ID card are permitted to enter the school premises. In this way, the security of the school is maintained.
Data collection and management requirement
The data gathering and management needs are the second reason you need a PVC card printing machine at school. PVC cards will be used to gather data, which will then be utilized to derive specific conclusions.
How does PVC card printing machines benefit the educational field?
Could you think of some ways in which a PVC card printing machine can benefit the educational field? I have listed three advantages that you can expect from a PVC card printing machine:
Access Control System
PVC card printing machine will provide an efficient access control system. The PVC card will be used to identify students and employees to grant access to different facilities.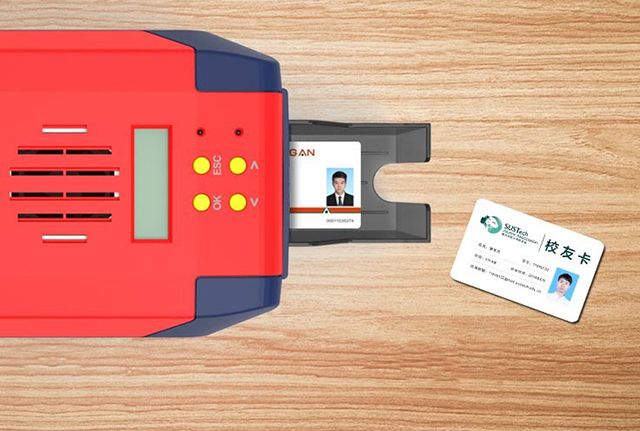 Library Registration System
The Library registration system without a PVC card can be a hectic business. But the PVC card printing machine will simplify it for you.
Campus Consumption System
PVC printing machines will also help in the campus consumption system. Students pay different fees, such as rental fees, meal charges, and other campus charges. The PVC card would help in the efficient handling of these activities.
The advantages of using Seaory S22 PVC card printing machine in the education field:
Seaory, the number one PVC card printing machine provider, presents to you the S22 PVC card printing machine. It is a fast and compact PVC ID card printer ideal for quality card printing in schools, government offices, banks, and other organizations. It is designed to offer multiple benefits to the users, some of which are listed below: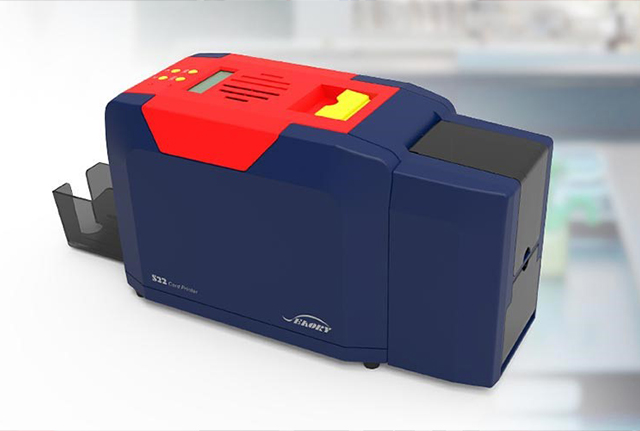 1.Save Space: Desktop Size
Seaory S22 has a very compact size. With a body size of 383 (L) X 174 (W) X 208 (H)mm, it has only a weight of 6.8Kg. So, it requires very little space and fits anywhere.
2.High-Efficiency: Big Hopper Size
The PVC card printing machine has an input hopper capacity of 100pcs cards and an output hopper capacity of 50pcs cards. Moreover, the machine can print any type of card with high efficiency.
3.Variety of Card Encoding Module
The next advantage of this desktop card printer is the availability of a variety of card encoding modules, such as magnetic stripe card encoding module, dual interface chip card reading and writing module, contactless ID card encoding module, and UHF chip card encoding module.
4.Easy to Use
Seaory S22 is very easy to operate. Any person with very inadequate training or no training can use the PVC card printing machine.
Conclusion
You should now have high hopes for the Seaory S22 PVC card printer if you wish to learn about the machine's additional features. The easiest method is to purchase and utilize it. I'm convinced that you'll enjoy it and find yourself recommending it to others. Don't hesitate to get in touch with us right away.