May 20, 2021
In this fast-moving era, when there is a rapid growth in technological development, there is a rapid increase in the population. The population's unstoppable increase leads to extra crowded restaurants, gyms, parks, hospitals, clinics, and other public places. Over crowdedness is however, not safe by any means. Therefore, a high level of security is crucial everywhere, especially in a hospital or clinic setting. Therefore ID card systems are essential to provide visual protection.
To develop these ID cards, a PVC card printing machine is required. The PVC card printing machine benefits the medical and health field in numerous ways. The ID cards designated to the patients provide evidence of the patient's identity to the management along with the previous record of the hospital visit. However, the purpose of ID cards is limited to this purpose, and they can benefit the field of medicine and health more than providing visual security.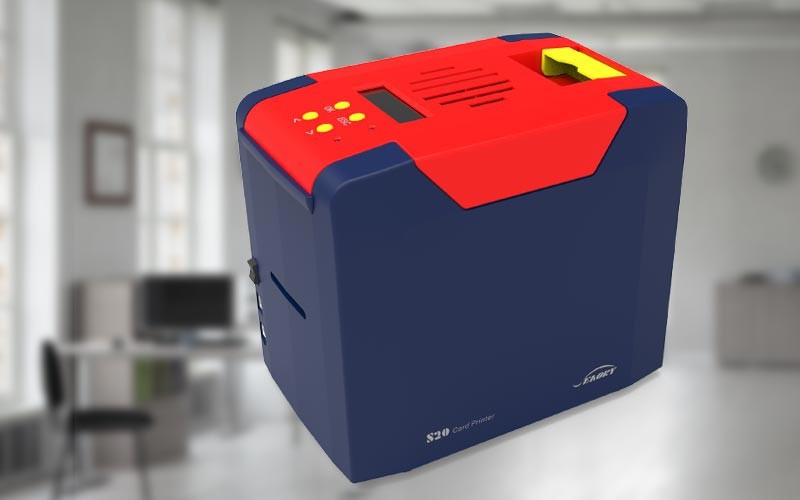 These ID cards are also evidently beneficial in drastically revamping and enhancing patient safety, their records' accuracy, and smooth and efficient management operations. All this can be attained by the PVC card printing machine as it is responsible for printing the ID cards. Therefore, let us know how the PVC card printing machine benefits in the field of medicine and health.
Why Medical and Health Field need a PVC card printing machine?
As mentioned above about how ID cards can be printed through PVC card printing machines in the hospital and how useful they can be, it is time to acknowledge why the medical and health field needs a PVC card printing machine to carry out its daily functions.
The PVC stands for Polyvinyl Chloride that is a challenging and robust plastic material used in professional ID card printing. Such machines that print these cards are known as the PVC card printers. The PVC card printer machine is one of the most advanced and innovative printers that has been introduced in the market. They are several type and specifications depending on the type of their usage. This advanced PVC card printer machine is known to be the most important environmentally friendly printing system. Also, they can print numerous ID cards for incoming patients with ease and convenience.
The PVC card printer does not use any harmful liquid chemicals and toxins during the printing process to stay as eco-friendly as possible. This minimal wastage of chemicals and harmful substances to the environment makes it ideal for use. The low-maintenance PVC card printers are built with high-quality components that enable the printer to print ID cards throughout the day. However, one must make sure not to mishandle it.
The PVC is mainly used to print ID cards in hospitals and clinics because it provides a better-finished surface. It ensures that the details and the colors of the cards are visible enough and do not fade away soon. The PVC printer is also used to enhance the image consistency of the printed ID cards.
Aside from all that, the innovative PVC card printers provide an edge to edge printing easily on uneven, unfinished surfaces for enhanced security.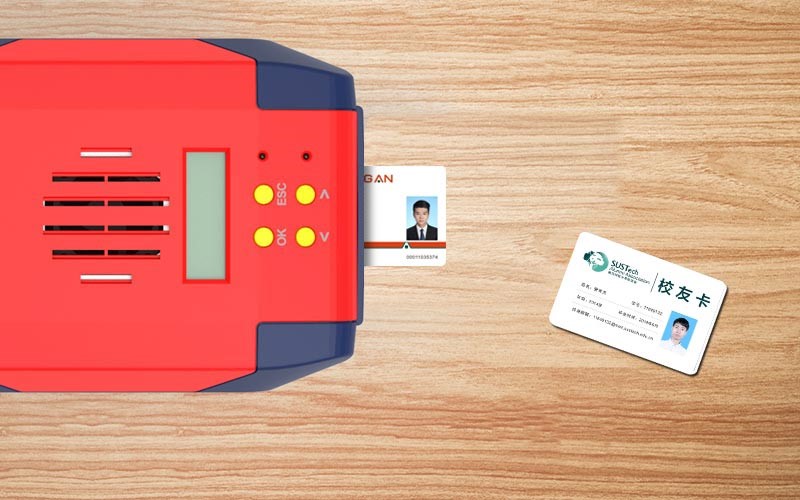 PVC Card Printing Machine Benefits Medical and Health Field in these aspects:
With the overall development in this century, generating ID cards has become tremendously convenient with the PVC card printer than any other means. ID cards have become a necessity in hospitals and clinics and educational institutions, gyms, libraries, and other recruitment centers. They indicate whether the person belongs to a certain department or no. The benefits of using PVC card printing machines are uncountable in the field of medicine and health, but some of them are listed below.
• Security:
The PVC ID card printers print such hard-wearing and sturdy cards that do not tear, smudge or wear easily. These printers are known to create resistant and indestructible cards that can be used for a more extended period. The copying and the fake reproduction of these ID cards produced from PVC printers for any reason is a non-viable mission due to its detailing and professional finishing. The card comprising of the hologram are easily preserved by these printers.
• Professionalism:
The PVC printers let the users expect promising results of longevity and professionalism. Using PVC ID cards is a sign of professionalism and competence. The users are also more comfortable utilizing them for a more extended period due to their sturdy built quality. The cards printed from these printers tend to have higher quality than the others and more accurate and visible details printed on them. Therefore, you can conveniently avail several results for the PVC ID card that you desire to have based on the PVC ID card printer machine.
• Durability:
The cards created and printed using the PVC card printer machine are highly resistant to UV rays, liquid and water damage, varnishes, and scratches. These cards are much more flexible and damage-proof. Furthermore, the printer uses high-quality plastics and resins to print the cards that make sure you attain a refined, finished product that lacks any defilement. Additionally, it provides extended levels of protection to the card.
• Image quality:
The PVC ID card printers are designed to use such a technology that tends to be extremely high. The cards' prints are sharper, more vivid, and in HD to provide the card a better outlook. The PVC ID card printer machines imply a quality that ensures you achieve a unique finish that makes the card look professional and sophisticated. Also, the texts and digital numbers on the PVC ID cards give explicit graphical images and fonts. The printer's laser technology is also known to be ideal for creating a very high-quality image on the ID card.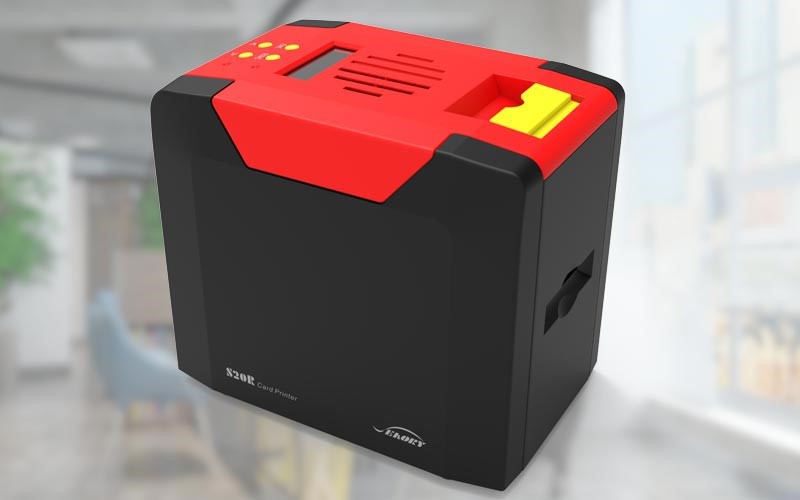 CONCLUSION:
The PVC ID card printer benefits medical and health by recognizing the patient and reviewing the patient's previous history. The PVC printer lets you avail different results genuinely based on the cost of the machine. The expensive PVC printers are more effective, sturdy, durable, and provide HD quality. A cheaper and lower quality PVC ID card printing machine can result in a low-quality and damaged product. The technology used by these printers and with another advent in technology has allowed these printers to create several ID cards printed at the same time.
Seaory is a Hi-tech company specializing in manufacturing, R&D, and sales of smart cards, PVC card printers, and intelligent card application systems. We provide high-quality products and services.