Top 5 Benefits of Seaory PVC Card Printer Machine
October 27,2021
The use of plastic cards, or as they are popularly known as PVC cards, has increased manifold in recent times. Unlike traditional card printing, these cards require a special type of PVC card printer machine, in which thermal transfer plays a crucial role. In this technology, a colored layer is printed by melting the ribbon's coating on the flat plastic surface to make the printing successful.
Applications of a PVC card Printing Machine:
PVC cards can be used in a variety of applications. Some of them are given below.
Retail Stores:
Whether you want to give a gift card to your customers or have any customer reward programs, PVC cards have become essential items for retail stores. Due to their plastic nature, they are more likely to remain in a customer's wallet than paper cards.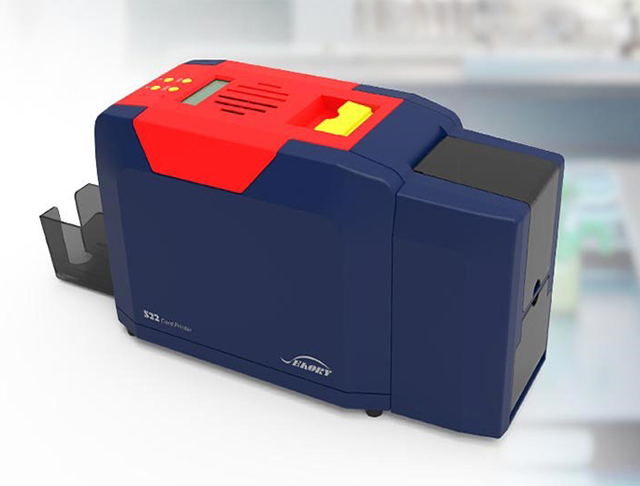 Financial Institution:
The modern financial revolution would not have occurred without the introduction of plastic cards. You can draw cash 24/7 with the help of your card or do online shopping. With the help of a PVC smart card printer, you can print efficiently, secure and durable cards. Be it the MasterCard, visa card, or union pay, all of them can be printed using PVC card printer machines.
Transportation and National Identification:
Whether it is a national ID card or transportation card, the durability and preservation of information on the card are very important. With a PVC card printer machine, you can build PVC cards that can last even more than a decade.
Top 5 Benefits of Seaory PVC Card Printer Machine:
Some of the top-notch benefits of PVC card printing machines are given below.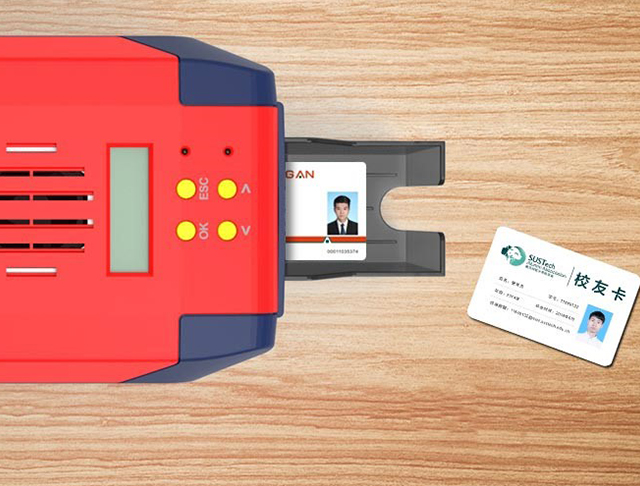 1.Dual-Side Printing:
Seaory has a reputable name as a card printing machine manufacturer, and its products have unique benefits over its competitors. One of the benefits of its PVC card printer machine is that it does duplex printing, meaning that both sides of the card can be printed simultaneously without having to change the card orientation within the printer.
2.High Efficiency:
The high efficiency of Seaory's PVC card printers makes them stand out in the market. They give you both monochromatic and YMCKO printing, a perfect and cost-effective solution for getting two facilities in one printer. For monochromatic printing, it takes just 3 to 5 seconds for a Seaory PVC card printer machine to print a single-sided card and approximately 8 to 12 seconds for double-sided cards. And you can get YMCKO single-sided and double-sided cards printed in almost 20 seconds and 42 seconds, respectively.
3.Alarm for no cards and defective card slot:
One of the great advantages of using the Seaory PVC card printer machine is that it updates you about the orientation and status of your cards within the machine. It sounds an alarm if the machine gets out of cards. Moreover, it has a defective card slot where a defective card will go automatically without you having to remove it every time, making the process seamless and highly efficient.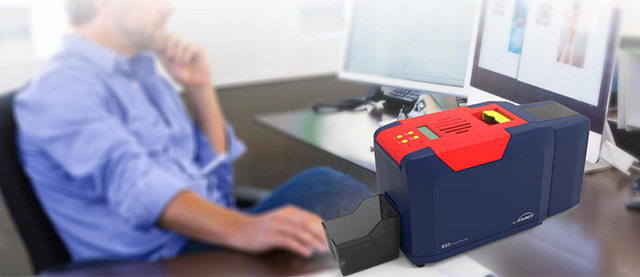 4.Support Multiple languages:
Once you purchase the Seaory card printer machine, it is your ultimate solution to print cards in various languages. In a business environment, you need a machine that can print cards in various languages based on your needs. The Seaory printer comes with multiple languages, thereby helping you enormously when you want to switch from one language to another in a matter of seconds, helping you to print cards in whatever language you want.
5.Large Capacity:
Being the leader in the card manufacturing industry, Seaory is producing card printer machines that are capable of working at a high capacity. It can accommodate 100 cards in its input hopper and 50 cards in its output hopper, which ultimately speeds up the process to a huge extent. Even its defective card slot has a capacity of 30 cards, so you do not have to bother again and again. This large capacity makes the operation smooth and effective.
Wrapping-Up
Through our top-notch R&D practices, we are championing PVC card printer machines that you can use for numerous purposes. Based in Shenzhen, we are innovating new technologies to help our global customers print the best quality card at an affordable price. Our manufactured PVC card printer machines are capable of printing cards that are based on internationally established standards. Complying with the ISO requirements, our cards can be used in banking, educational, transportation, and public areas.