May 12, 2021
PVC cards have now become your typical ID cards with them being used for your debit and credit cards, your workplace access cards, membership cards and all other kinds of identifications. If you see, most if not all of your important cards are now made of PVC. With the increased use of PVC cards, the need for PVC Card Printers has also increased. The PVC Card Printer has now become a need for almost all organizations that prefer to print their own cards rather than outsourcing the printing. The smart size and different models available suiting different users' unique needs have made it easier for people to own their own ID Card Printing Machines.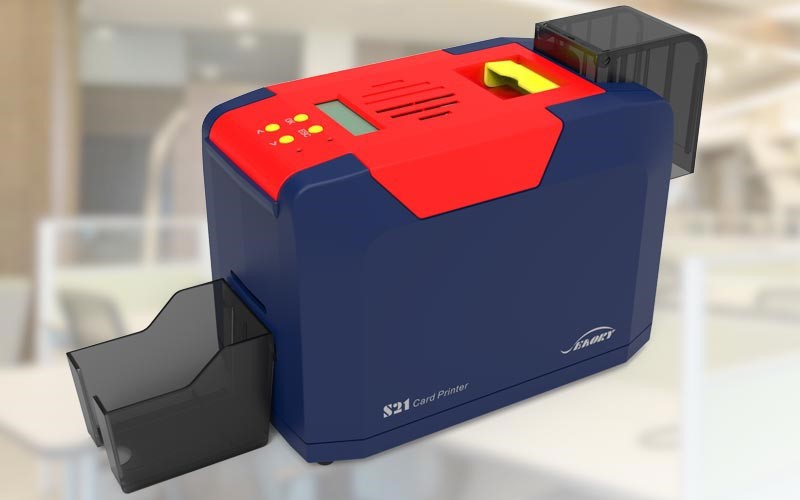 These printers unlike conventional printers which use ink cartridges use ribbons to print the cards. A PVC card when inserted in the machine passes the ribbon which prints the pre-assigned content on the card. This is done when the heated print head runs over a ribbon which transfers the colors on to the cards to make the design required. These ribbons are either monochromes or colored in which case they contain primary colors. These colors when exposed to heat from the print head mix in the required proportion to create the desired color which is then printed on the PVC cards.
The PVC Card Printing Machine multiples types of printing technologies, 2 of which are very common. These are Dye Sublimation Technology and Reverse Transfer Technology. With Dye Sublimation, the ribbon is applied directly to the card through print head. This method is often used in organizations where fast and efficient printing is required. The other method that is Reverse Transfer Technology first applies the design on to a clear transfer film which is then applied to the card. This is mainly used for uneven card surfaces.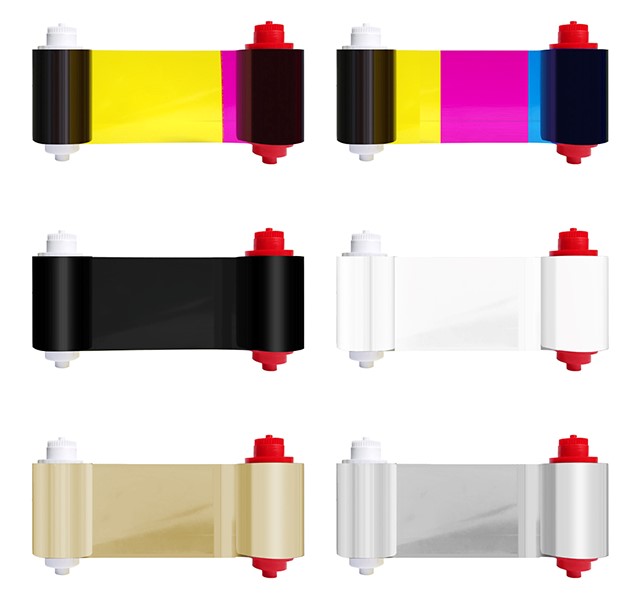 Once the ribbon is all used after a certain number of prints it can easily be replaced with a new one. These ribbons have a shelf life of around two years so making the storage of it easy as one does not have to worry about its expiry.
There are multiple types of ribbons which can be used in ID Card Printing Machines based on the needs of the users. These can be monochromes or colored. The monochromes are basically varying shades of one color only unlike the colored ribbons.
Each of the colored ribbons has three primary colors which are yellow, magenta and cyan. These are sometimes combined with black and overlays in different combinations to meet different users' needs and also to provide cost savings wherever possible. The common types of the ribbons are denoted by these codes: YMC, YMCK, YMCKO, YMCKOK, YMCKK, YMCKIKI, YMCKT, and YMCIKH.
The most suitable type of ribbons for ID Card Printing Machines are the monochromes and for colored ones these are YMCK and YMCKO as they provide sharp printing and protection of colors respectively. Other than that the YMCKOK type also helps with reducing costs when all the colors are only required on one side of the card while the other side is to be printed with black only.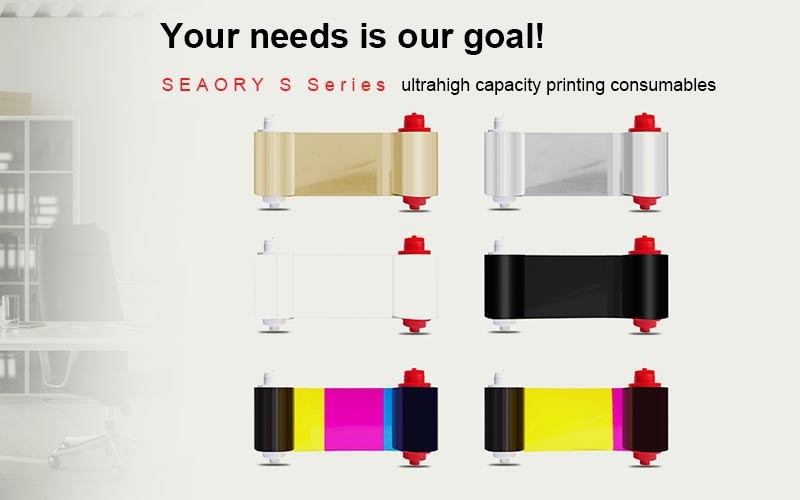 All these widely used printer ribbons both monochrome and colored are available at Seaory PVC Card Printers. Not only the basic black and white monochromes, but Seaory has Gold, Silver and Blue monochrome ribbons available as well. In addition, the Black KO ribbon that ensures sharp printing as well as color protection is also available and allows upto 500 prints on one ribbon only. Other than that all the colored ribbons we manufacture give sharp colors and color protection along with allowing upto 450 prints on just one ribbon fulfilling all your PVC card printing needs.