May 10, 2021
The information age brings portability and intelligence to consumers, which has led to the emergence of smart cards. It is estimated that there are 30 to 50 billion smart cards in circulation each year on the market.
Smart cards are the most common IT processing power on earth. A smart card is a flexible plastic card, usually made of PVC, with a microprocessor or memory chip embedded inside. This kind of smart card is the size of credit cards, also known as IC cards.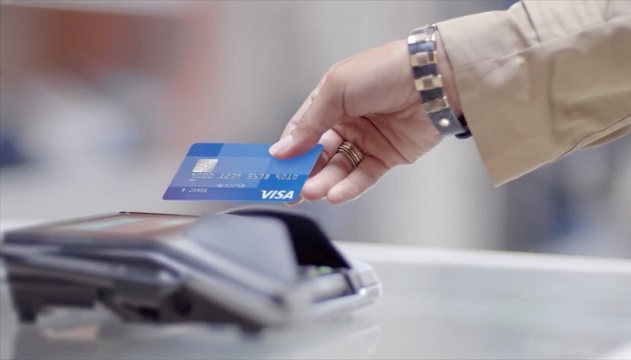 When coupled with the smart card reader, the microprocessor or memory chip's processing power will be activated to serve different applications and provide more convenience for cardholders. For example, the student smart card can realize the functions of identity recognition, access, book borrowing, and payment.
In the following paragraphs, we are going to talk about different types of smart cards.
Types of smart cards
Smart cards are generally divided into two types: memory and microprocessor.
The memory card only stores data without processing power. It can be seen as a small USB memory stick with optional security.
A microprocessor card is embedded in a micro-component containing a memory of one or more silicon IC chips and microprocessors. A microprocessor card is like a microcomputer having its own operating system (COS) and a hard disk with built-in security features.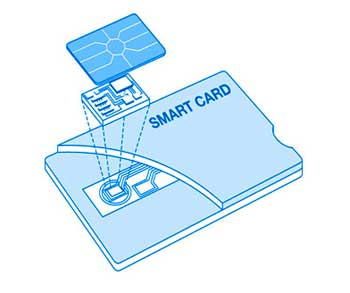 Moreover, there are two different types of interfaces for smart cards: contact and contactless.
The contact smart card is inserted into the smart card reader to make physical contact. The contactless smart card has an embedded integrated circuit and at least one antenna, which can communicate with the terminal through radio waves without physical contact.
Of course, there is also a smart card that combines contact and contactless interfaces, which is more secure.
Nowadays, Smart cards are widely utilized in fields such as enterprises, urban transportation, health care, education, finance, commerce, and telecommunication. In view of the broad application of smart cards, the personal PVC card printer comes into being with the trend of the times to meet people's demand for self-printing.
Use PVC card printing machine to make a smart card
One of the most convenient ways to print these smart cards is to own a PVC card printing machine. With the rapid development of information technology, a PVC card printer has been realized intelligent, which can help to print all kinds of smart cards, such as student ID card, employee card, membership card, ID card, etc.
The two main components used to print smart cards are the thermal print head and the printer ribbon. When the card and ribbon are running below, the print head is heated, and the color ink on the ribbon will be transferred onto the PVC card. The PVC card printing machine can even be connected to a computer to allow the design of complex elements all over the PVC card.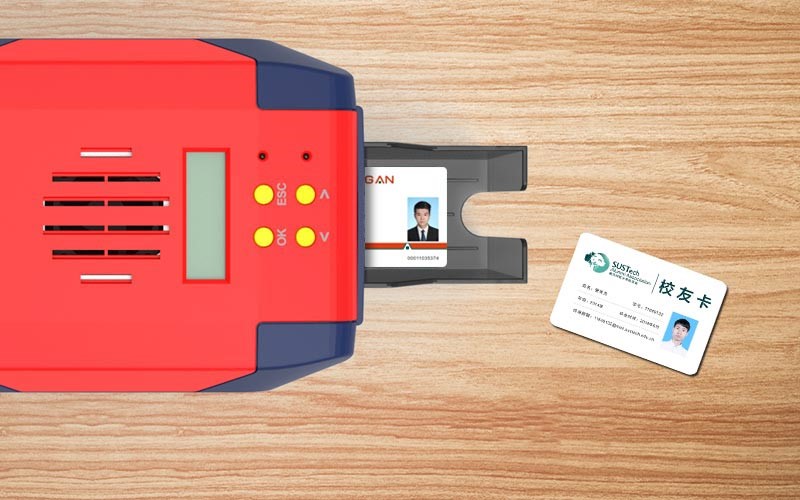 According to the latest research report, by 2023, the market value of smart cards is expected to reach 21.57 billion US dollars. It is wise of you to invest in smart cards and PVC card printers.
We, Seoary, have specialized in PVC card printing machines for nearly twenty years. With an experienced R&D team and core printing technology, we are committed to providing excellent PVC card printing solutions for clients all over the world. The PVC card printers Seaory produce can realize the rapid printing of various forms of smart cards, independent design, single and double-sided printing, and mass printing. They aim to solve the common printing problems encountered by customers.
If you still have any needs for PVC card printing machines or ID card printing machines, please don't hesitate to contact us.