Seaorynet - the world's most professional procurement platform for smart card customization
June 4,2021
As carrier of information, nowadays there are many kinds of smart card products applied in the global market. When purchasing smart card products, the issuers may be confused by complicated industry standard, such as card printing content, printing craftwork, card size, personalization, magnetic stripe application, chip model, contact or contactless data reading & writing, and other professional customization details need to be confirmed one by one.
Even if the issuers spend a lot of time to fully understand the specific requirements of the required smart card, it will also take a lot to manually inform the smart card manufacturer of these customized requirements accurately in an appropriate way.
Can we effectively solve the communication problems that faced by both the supply and demand sides of smart card products through the network? The answer is: Yes!
As a professional manufacturer of smart cards with a history of nearly 20 years, Shenzhen Seaory Technology Co., Ltd. has served nearly 100,000 customers around the world and produced about 2 billion smart cards in total. In order to make it more convenient, fast, accurate and preferential for customers to purchase smart cards, it took about a year to build up the world's most professional network platform for customized purchase of smart card products www.seaorynet.com. The platform has been put into operation on March 31, 2021.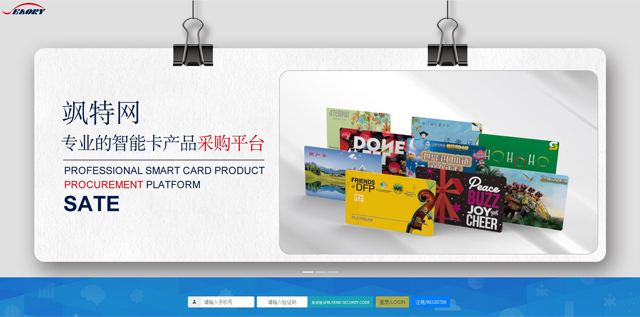 Seaorynet as a professional purchasing platform, from the overall structure, functional modules, image display and other aspects of the design fit the needs of customers, the website is rich in content, clear structure. Through this platform, customers can determine the name, quantity, card size, thickness, card surface technology, magnetic stripe specification, chip model and other details of smart card customization at one time. At the same time, customers can process online price accounting, determine receiving address and payment, etc. When meet any problem, customers can communicate with customer service immediately.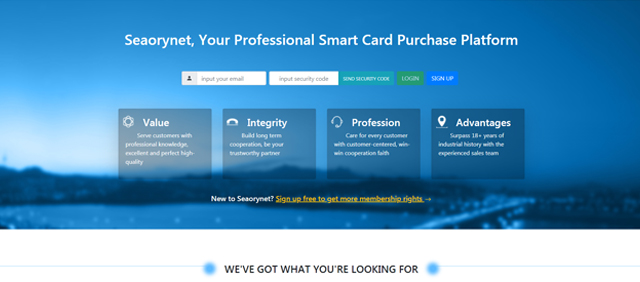 To build satnet also urges us to keep progress and be more attentive to service. Along the way of development, "excellent quality and perfect service" is always our philosophy. We sincerely look forward to developing hand in hand with you!